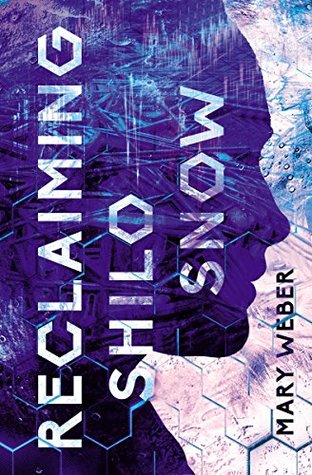 ISBN: 9780718080945
Publisher's Synopsis:
Trapped on the ice-planet of Delon, gamer girl Sofi and Ambassador Miguel have discovered that nothing is what it seems, including their friends. On a quest to rescue her brother, Shilo, a boy everyone believes is dead, they must now escape and warn Earth of Delon's designs on humanity. Except the more they unearth of the planet and Sofi's past, the more they feel themselves unraveling, as each new revelation has Sofi questioning the very existence of reality.
Meanwhile, back on Earth, Sofi's mom, Inola, is battling a different kind of unraveling: a political one that could cost lives, positions, and a barely-rebuilt society, should they discover the deal made with the Delonese.
But there's a secret deeper than all that. One locked away inside Sofi and ticking away with the beginnings, endings, and answers to everything. Including how to save humanity.

"Lord Ethos, Inola, please... let's just all calm down.
I'm sure none of us intended it to go this far."
During the "taking," Sofi dealt with her father's death, her mother's abandonment, and her little brother's kidnapping. Normally that would be more than anyone could handle. For Sofi, her life on the farm, her family's survival after the fourth world war, and now her survival and quest to save her little brother would consume her heart, detour the rescue, and use all of her mental intelligence to stop the evil plans of the alien Delonese.

Inola is the mother of Sofi and Shilo, but more importantly she is earth's CEO of Corp 30. She is a woman of calculated risks. Her raising up a society after the devastation of the war has offered her a status and following that brings her to the point of life or death. With her daughter being hunted, Inola seeks an ending to the contract with the Delonese. Of course there will be a cost and Inola will need to decide to what lengths will she push and/or at what price will she pay.

Miguel is a man of honor. Those who are his friends are family. Those he is placed in charge of are his to protect. As an Ambassador for Corp 30, he will not let anything keep him from his assignment. Sofi must be brought safely away from this alien ship, if only there wasn't such a bothersome ache that is causing a delay in his thoughts.
Most readers and movie goers are aware of the good vs. evil in any Sci-Fi conflict. Yet, when an author weaves together our current realities with a futuristic outcome, your skin begins to crawl. You begin wondering "what-ifs." Sofi Snow will not be denied. Her mental strengths and skills will be tested before the end of this saga. Miguel will need to rely on his heart-moves and ability to overcome physical weakness. All of earth's survivors will need to rebel or...

Warning, do not try this book until you have the freedom to read well into the early light! This story line is understandable as a stand alone read due to the seamless weaving of both stories. The quest pushes the reader to "go back" and reread as a way of dealing with the plot twists. The climax will have all readers engaged with powerful emotional outbursts!

Be ready, Sofi Snow is reclaiming her life and future,
MrsK
"That we are alive at all is a testament to the ingenuity of our forefathers...
Because arrogance at its worst masquerades as goodness.
It deceives itself and others that it is for the people.
But my friends..."
A chilling look into what our future might become!
Meet the Author:
Mary Weber
is the multiple-award-winning author of the bestselling young adult Storm Siren Trilogy, and The Evaporation of Sofi Snow series (all by HarperCollins). An avid high school, middle school, and conference speaker, Mary's passion is helping others find their voice amid a world that often feels too loud. When she's not plotting adventures involving tough girls who frequently take over the world, Mary sings 80's hairband songs to her three muggle children, and ogles her husband who looks strikingly like Wolverine. They live in California which is perfect for stalking L.A. bands, Comic-Con, and the ocean.