ISBN: 9780310354307
Publisher's Synopsis:
As the young people of Bird-in-Hand, Pennsylvania, plant a garden in memory of their friend, Katie Ann begins to worry that her older brother, Ephraim, is dating her best friend. What if she somehow loses them both? But Christian, a new boy in the community, also works in the garden—and falling for him may be exactly the distraction, and lesson, that Katie Ann needs.
Home by Summer
Clara Hertzler is surprised when Jerry Petersheim, her old friend, comes to the garden to drop off his younger sister—especially because Jerry has been gone for years, and now seems to be living as an Englisher. As the friends get to know each other again, Clara pushes Jerry to examine why he abandoned his Amish beliefs. Will Clara help Jerry renew his faith in God, and will they find love beneath the summer sun?
The Fruits of Fall
Tena Speicher has come to live in Bird-in-Hand after her fiancé left her for an English woman. When a homeless veteran comes to the fruit stand one day and asks for food, Tena is not sure how to respond—but Wayne intervenes and offers to let him stay in the barn. Afraid to trust Englishers, Tena must learn, with Wayne's help, that everyone is a child of God and deserving of kindness.
Winter Blessings
Ephraim and Mandy have dated for some time and now have plans to marry. But after a series of unexpected events and misunderstandings, they wonder if they should go their separate ways. What will happen when their friends at the Amish garden conspire to bring them back together?
MrsK's Review:
These vignettes are woven with tenderly crafted story lines around those who tend the newly planted garden on Emma Bontrager's farm. The garden idea began in the winter while they were visiting Emma. Emma's reflection's of love for her late husband Henry sparked the idea for the community garden and produce stand.
What does God have in store for Katie Ann
now that her brother and best friend are
growing closer?
Spring is in the Air:
As Katie Ann joined the garden meeting, she wasn't all to happy with her brother Ephraim. His loyalty to his girlfriend Mandy is why she didn't have a ride for the meeting. Ephraim and Katie Ann shared in a closeness that was now becoming fractured due to Mandy. Her mission for the night is what brought her to the meeting. She discovered that they could not donate the produce to the Bird-in-Hand shelter, but they could donate any sales to the shelter if they created a roadside stand. Chris had come the his first meeting with his cousin. He is a cabinet maker who offers to help build the produce stand. From the minute Katie Ann joined the discussion, Chris began wondering if she might be the girl he was hoping for. If he could win her friendship, then maybe her heart would follow.
When God comes through with an answered prayer,
could it be Clara's faith helps to lead a heart back home?
Home by Summer: Clara couldn't help but wonder if she would ever fall in love like the others who worked at the community garden. When a former friend brings his sister to the garden, Clara is happy reunite their friendship. The only challenge lies within the truth about why he left his Amish upbringing. Jerry brought his sister to Emma's house so that she could join the group tending the garden. It had been a while since he had connected with his past friends. Once there, he discovered that they were in need of a plumber. Clara was always the one who pulled at his "heart strings." He knew he needed to feel "God's call" before he committed to the church. What was this "tiny thread of longing beckoning him back" to his roots?
Can Tena learn to trust in God's promise.
Is everyone a child of God's?
The Fruits of Fall: Tena has come to live with her Great-Aunt Emma. During a surprise rain storm an Englisher approaches the stand for food. Becoming startled, she replies with a "no." Within the next moment, Wayne has not only offered one of her cookies but has invited the stranger up to her Aunt's house. Why would he do that? Doesn't he know the danger he is putting them in? Could Alex be the person that God will use to help bring healing to Tena's heart? Alex was a foster child who made the decision to join the military. Now that he has returned from the Middle East he is having difficulties finding his way. Could an outreached hand be the avenue for a new life beyond his nightmares?
Will God's answer to prayer lead
Mandy and Ephraim on an unexpected path
to happiness or separation?
Winter Blessings: Mandy and Ephraim have been courting and on the path to marriage. When Ephraim's sister and her family come home, their needs become a focal point for Mandy. She begins questioning if they should postpone their wedding until Ephraim's parents can help Darlene. Ephraim won't accept the changes that Mandy is wanting to discuss. His life is on his father's farm. Why would Mandy even consider postponing their wedding? She must not truly love or trust his decisions. How could she even suggest an alternative life?
Welcome back to the Bird-in-Hand community...
Sometimes it is simple joy to a reader when they can come home to characters that are inspiring, filled with hope and wisdom, and true to a comfortable life style of love,
MrsK
An opportunity to just enjoy some well deserved break-away moments,
as well as cherished characters.
Meet the Author: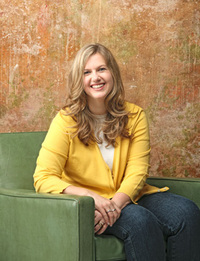 Hi, I'm
Amy Clipston
. I am an author of Amish and Christian fiction with HarperCollins Christian Publishing. Most of my books focus on the Amish community, faith, and love. I also write romance novels and young adult inspirational stories.