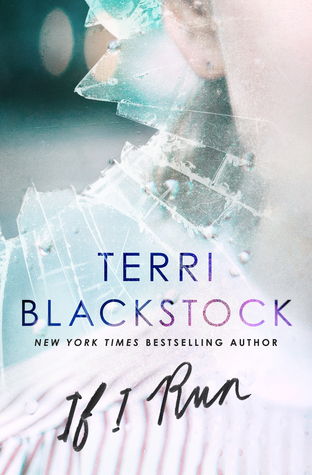 ISBN: 9780310332435
Publisher's Synopsis:
Casey Cox's DNA is all over the crime scene. There's no use talking to police; they have failed her abysmally before. She has to flee before she's arrested . . . or worse. The truth doesn't matter anymore.

But what is the truth? That's the question haunting Dylan Roberts, the war-weary veteran hired to find Casey. PTSD has marked him damaged goods, but bringing Casey back can redeem him. Though the crime scene seems to tell the whole story, details of the murder aren't adding up. Casey Cox doesn't fit the profile of a killer. But are Dylan's skewed perceptions keeping him from being objective? If she isn't guilty, why did she run?

Unraveling her past and the evidence that condemns her will take more time than he has, but as Dylan's damaged soul intersects with hers, he is faced with two choices. The girl who occupies his every thought is a psychopathic killer . . . or a selfless hero. And the truth could be the most deadly weapon yet.

"There's blood on the bottom of my shoes...
Blood runs down the drain.
My heart races as though it's my own draining away,



Are you ready to spend some time on the run? From the beginning you will be on the run with Casey.
What would you do if you discovered your friend murdered? For Casey it was all about the moments leading up to the discovery of Brent in a pool of blood.
As the daughter of a detective, it was instilled in her to respect authority. She was given a belief that you trusted the legal system. You knew the difference between good and bad/right from wrong. And you "used" your intelligence to "pre-think" scenarios. Yet, all of these strengths will place Casey in the "run" of her life. Once the system turned on her family, Casey began choosing avenues that would place her in the midst of a homicide within her father's Shreveport Police Department.
Dylan is home from Iraq. The last thing he expected was to find out his friend had been murdered. Once an Army Criminal Investigator, Dylan will be hired as a friend of the family as their Private Investigator. Regardless of his honorable discharge, Dylan suffers from PTSD and is willing but not enthusiastic in doing this job. That is until so much about Casey doesn't add up to being a psychopathic killer. What is the truth about why she is on the run? Any reasonable person would have called the police, being on the run usually proves someones guilt. Why does the Shreveport Police Department and Gordon Keegan think a PI should investigate her where abouts instead of their department? What had Brent fallen into?
Miss Lucy is from Shady Grove, Georgia. On the bus with Casey, she talks about her faith. She reveals how her granddaughter Laura disappeared when she was only fourteen. Miss Lucy knows she wouldn't have run away, she had been so excited about her first homecoming. Casey considers Shady Grove as a good stopping place, especially since she can't get Laura's disappearance out of her mind.
Fast paced, ultimately four crimes to unravel, and characters that will make the hours pass.
If you haven't read any of Terri's books... start with this one!
MrsK
"I give in to the temptation to pray...
I have trouble believing in God,
my mind often formulates quiet pleas.
I don't know what to ask for.
Time? Distance? And escape path?"


Amazing suspense... Is time running out?
Meet the Author:
"I received this book for free from the Fiction Guild for this review."