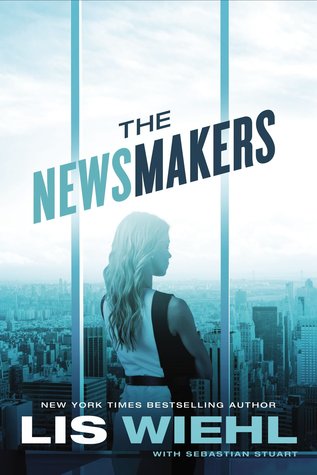 ISBN: 9780718037673
Publisher's Synopsis:
Television reporter Erica Sparks has just landed her dream job at Global News Network. Beautiful, talented, and ambitious, Erica grew up dirt poor, worked her way through Yale, and is carrying a terrible secret. She moves to Manhattan to join GNN, leaving Jenny, her adored 7-year-old daughter, in the custody of her ex-husband. Erica's producer at the network, Greg Underwood, is handsome and compelling. Scarred by her divorce, Erica is wary of romance, but there's no denying the mutual attraction.

On one of her first assignments, Erica witnesses a horrific Staten Island ferry crash. Then she lands a coveted interview with presumptive presidential nominee Kay Barrish. During the interview Barrish collapses. Erica valiantly tries to save her with CPR. The footage rivets the world—GNN's ratings soar and Erica is now a household name.

But she's troubled. What a strange coincidence that both events should happen on her watch. It's almost as if they were engineered. Is that possible?

Erica's relentless pursuit of the truth puts her life and that of her daughter in danger. Her investigation leads her into the heart of darkness—where the future of our democracy is at stake.
For Erica, it's her first day on her new job at Global News Network. With a "pinch-me" excitement she is ready to go and find that one perfect story. Beginning again is never easy, but with sobriety all things are possible. What should have been a simple story, Erica becomes entangled in a cyber-chase. She must unravel the destruction that took place at Staten Island. Was the ferry's computer hacked? Who would gain from such an unthinkable plot? Can GNN's IT man, Mark Benton, pin-point the cyber-terrorist? She needs an associate to guide her leads, can she trust Greg?
What kind of sick-o is out of control?
"GNN is not a safe place."
Nylan, is looking for a new face that will "transform" Global and stop the bleeding of his finances. He is a man that doesn't like any disappointments, inadequacies, or challengers. Erica is a perfect choice. With good looks and an ability to think on-the-spot, she is proving that as an anchor for her own show, millions will pour in.
Intrigue is an "inadequate" term for this fast-paced thriller. Characters are portrayed with so many facets that their personalities "eek" with intensity. This thriller takes so many turns that every chapter leads you towards another dead body. With an irresistible blend of instability and courage you will be wanting another Erica news story.
You will not be disappointed, there is no passiveness with this book!
"...after my suspicions were aroused, I had denial.
Evil on this scale is hard to grasp."
Amazing read
Added to my shelf
Meet the Author:
"I received this book for free from the Fiction Guild for this review."