ISBN: 9780310341963
Publisher's Synopsis:
Emily Fisher is eager to meet the new employee at her father's shop in Bird-in-Hand, Pennsylvania. But when Christopher Hochstetler arrives, his cold demeanor freezes her attempts at building a friendship.
Longing for a fresh start, Christopher travels from Ohio to Bird-in-Hand to work at his uncle's shop. Christopher's heart is still wounded from memories of home, and making new friends is the last thing on his mind—he knows the pain that comes with losing those you love. When Emily is kind to him, he tries to remain distant, but he soon finds himself stealing glances at her throughout the day.
When Christopher shares his tragic reasons for leaving home, Emily decides to make a quilt for him as a gesture of their friendship. Even though he is not a member of the church, she's found someone with whom she can imagine a future. The two are quickly falling in love when a family emergency calls Christopher back to Ohio without warning.
"If you come to God broken, he will heal you
and make you whole again."
Christopher is running from the horrible truth that he was responsible for his younger brother's death. Leaving behind his family's horse breeding and training business, Christopher is hoping to find some peace with his uncle in Lancaster County.

In Lancaster County, Emily is working on the accounting books for the Bird-In-Hand Harness Shop when Christopher arrives for his first day at work. With a welcoming spirit, Emily hopes that if she befriends Christopher she might find a way to help him move past the death of his brother.

For Emily helping Christopher will not be an easy road to travel. She will need to search her heart to see if she can be patient while Christopher moves beyond his pain. For Christopher he will need to rely on a listening heart, one in which his confessing the truth of his brother's death just might open a pathway for trust. When he gets a call to come home, the only hope Chris can accept is one that Emily has embedded within his heart. Will she understand his decision to leave without saying goodbye? Would "the pain slicing through his soul ever fade?"

Given the talents of the author, this endearing read brings back all of the characters from previous stories. Each of these delightful characters are so well crafted that it is truly a joy to see what is happening in their lives beyond where there story had previously ended.

Coming back home to Lancaster county is so sweet,
MrsK
Beautifully sweet, a place where love has taken root!
Meet the Author: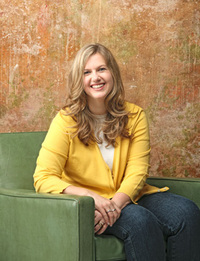 Hi, I'm
Amy Clipston
. I am an author of Amish and Christian fiction with HarperCollins Christian Publishing. Most of my books focus on the Amish community, faith, and love. I also write romance novels and young adult inspirational stories.
"I received this book for free from the Fiction Guild for this review."