ISBN: 9780310349013
Publisher's Synopsis:
Along with his volunteer work at the local fire department, running his Amish farm keeps Jamie Riehl busy. He barely has time to eat at the family table, never mind find someone to date. But when he meets Kayla Dienner, he is smitten.
Kayla tries hard to deny her attraction to Jamie. After all, she's spent the last year discouraging her younger brother, Nathan, from becoming a firefighter. The death of their older brother in a fire a year ago is fresh in her mind—she can't bear the idea of putting her heart on the line every time the sirens blare.
Then tragedy strikes, and Jamie wants to extinguish any flame between him and Kayla. Can Kayla set aside her own fears to save the love she was determined to deny?
The first book in the Amish Homestead series, A Place at Our Table invites us to a quiet community in Lancaster County where love burns brightly no matter the cost.
"He needed to go back to his firehouse
and mind his own business."
MrsK's Review:
Even though Kayla is in a season of protecting her heart, there is one man that has entered her life and softened her resolve. Just when Kayla realizes that this man, in whom she knows is too painful of a reminder about her brother's death, begins to soften her heart, Jamie begins hurting her with past shadows of distrust. Will she "see beyond" those shadows and receive her blessing of a life shared with a man chosen by God or will she block her future because those shadows are hovering too closely to her heart.

Jamie Riehl convinced that there is no room in his life for a girlfriend, for romance, or for any distractions. Once his life becomes shaken my the tragic death of his mother, Jamie is determined that his responsibilities must remain focused on his families farm and his calling as a firefighter. Yet, with in every season of change Jamie will be faced with his hidden reasons for staying too busy for a relationship that might lead to the love of his life. Many of us know the struggle of wrapping our heart in self-deception, for many of us it can take a life time to overcome grief. The inevitable crossroad will arise and Jamie will need to choose occupying his life with saving others or saving his own future.

Sometimes you just need to read a trusted author,
Sometimes you just need a "dash" of hope,
Trusting that this book journey will bring a few moments of goodness,
MrsK
"Lay your burden's at God's feet.
He will heal your heart."
Always an inspiring and wholesome journey
with any of Amy Clipston's stories.
Meet the Author: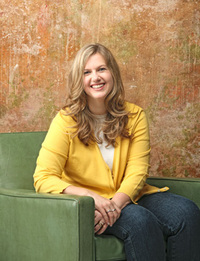 Hi, I'm
Amy Clipston
. I am an author of Amish and Christian fiction with HarperCollins Christian Publishing. Most of my books focus on the Amish community, faith, and love. I also write romance novels and young adult inspirational stories.
"I received this book for free from the Fiction Guild for this review."