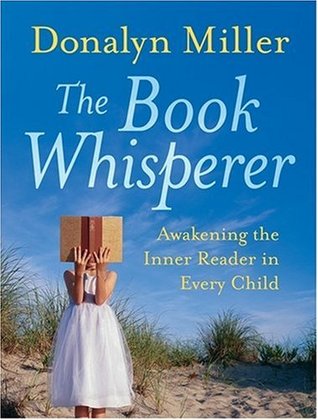 ISBN: 9780545429429
Book Synopsis:
Known for her popular blog, "The Book Whisperer," Donalyn Miller is a dedicated teacher who says she has yet to meet a child she couldn't turn into a reader. Her approach, however, is not conventional. Miller dispenses with the more traditional reading instruction of book reports and comprehension worksheets in favor of embracing students' choices in books and independent reading. Her zeal for reading is infections and inspiring --and the results are remarkable. No matter how far behind Miller's students may be when they enter her 6th grade classroom, her students read an average of 40 books a year, achieve high scores on standardized tests, and internalize a love for books and reading that lasts long after they've left her class. Travel alongside the author as she leads her students to discover the ample rewards of reading and literature. Her secrets include:
Affirming the reader in every student
Supporting students' reading choices
Carving out extra reading time
Modeling authentic reading behaviors
Discarding time-worn reading assisgnments
Developing a classroom library with high-interest books

Rich with classroom examples and practical advice and stitched together with the thread of Miller's passionate voice, this book will help teachers support students of all levels on their path to reading success and points a way out of the nation's literacy crisis. The book also includes an invaluable list of books that students most enjoy reading.
MrsK's Review
:
As an educator, I'm sure you have read passages, texts, or an insightful instructional book that you wanted to rave about. This is one of those books!

As a "seasoned" educator, it was rewarding to once again be invigorated with foundational reading principles, suggested instructional strategies, and basic insights for what reader's within our classrooms "crave." Those literary connections they must experience. The decisive foundational commitment to invest time spent reading as a top priority in every classroom, for every student.

Empowering life-long readers will create life-long learners, researchers, designers, and community leaders.

Across the vast curricular scope and sequence, there is not one lesson... not one resource... not one target that will have the achievable success for every student as the provision of time spent reading.

Get inspired to guide, lead, and provide...
MrsK
Inspiring... A must read, share, discuss, and put into place within our classrooms!
"Reading changes your life.
Reading unlocks worlds unknown or forgotten, taking travelers around the world and through time.
Reading helps you escape the confines of school and pursue your own education.
Through characters – the saints and the sinners, real or imagined – reading shows you how to be a better human being."
Donalyn Miller
A companion to the bestselling
The Book Whisperer, Reading in the Wild
explores whether or not we are truly instilling lifelong reading habits in our students and provides practical strategies for teaching "wild" reading. Based on survey responses from over 900 adult readers and classroom feedback, Reading in the Wild offers solid advice and strategies on how to develop, encourage and assess key lifelong reading habits, including dedicating time for reading, planning for future reading, and defining oneself as a reader.
Includes advice for supporting the love of reading by explicitly teaching lifelong reading habits Contains accessible strategies, ideas, tips, lesson plans and management tools along with lists of recommended books Co-published with Editorial Projects in Education, publisher of
Education Week
and
Teacher Magazine
Packed with ideas for helping students choose their own reading material, respond to text, and build capacity for lifelong reading.